There's a bit of a secret when it comes to getting on the property ladder that many people don't know about…
Many people often think the biggest obstacle to owning your own home is the deposit. Whilst the deposit is a crucial part of it, the good news is, you might not need to save as much as you think. For instance, could you move to a slightly cheaper area? Put down a smaller deposit? Get help from a government scheme? 
Let's discuss the options available to you.
Don't let the size of the deposit put you off
Understanding what you can actually afford to save and spend on mortgage repayments, and what a home might really cost you, can make the difference between it being a distant dream or a reality.
How much deposit do I actually need?
When people talk about the house deposit, there seems to be a consensus that you need to save a certain amount of money towards a house before you're even considered to be mortgage ready. However, that isn't necessarily the case. The amount of deposit you need for a mortgage depends on the region you're looking to buy in, and the value of the property.
The help is out there - you just need to know where to look
You aren't alone when it comes to saving for a deposit. The Government has various schemes to help you, such as the Lifetime ISA. With this particular scheme, you can save up to £4,000 each year and the Government will top this up with a 25% bonus - so you could get £1,000 for free! This is a great starting point for anybody looking to buy in the future. If you withdraw before buying your first home or retirement then you will need to pay a 25% fee.
| | | |
| --- | --- | --- |
| Region |  Average price for first time buyers   | 5% deposit    |
| London |     £518,900 | £23,790.95 |
| North East |     £175,091 | £7,590.70 |
| East Midlands |     £238,202 | £10,510.15 |
| East of England |     £303,166 | £15,158.30 |
| North West |     £212,604 | £9,479.40 |
| South East |     £362,730 | £16,029.55 |
| South West |     £281,167 | £12,613.15 |
| West Midlands  |     £235,108 | £10,463.50 |
| Yorkshire and The Humber |     £202,154 | £8,884.15 |
*Information published by Statista, 2023
It's not just about the deposit
Having a deposit is obviously a requirement to getting a mortgage, but it isn't the only thing you need. 
The lender will look at how much you can realistically afford to repay - not just the deposit you pay up front. They'll ask you a few questions to get a good understanding of your financial situation, such as:
What are your outgoings against your incomings?
What is your

credit score

like?
Do you have any large debts, such as a car loan?
Asking these questions helps them see if there's a risk you might not be able to pay your mortgage repayments. 
You don't need a 10% deposit
Are you ready to buy now but don't think you have a big enough deposit? Speak to one of our trusted mortgage advisers, as they may be able to find a way you could still get on the property ladder right now.
After a quick chat, you may well find it's okay to put down a 5% deposit, rather than a 10% deposit. It might limit the mortgages available to you, but you might decide that getting on the property ladder now is more important to you. Also, buying now could mean you gain equity if the property value increases over the next few years. 
A mortgage adviser will be more than happy to run through everything with you and help find a mortgage that is right for you.
However far away from buying a home you feel you are, it won't hurt to have a conversation, and you never know, you might be pleasantly surprised!
Saving doesn't stop when you apply for a mortgage
If you do get on the property ladder now, don't forget that you don't have to pay your deposit until the contracts are exchanged. This means you still have time to save as hard as you can over the next few weeks or months. Those extra pennies always help and can go towards things like stamp duty, legal fees etc. or even a new sofa or bed when you move in.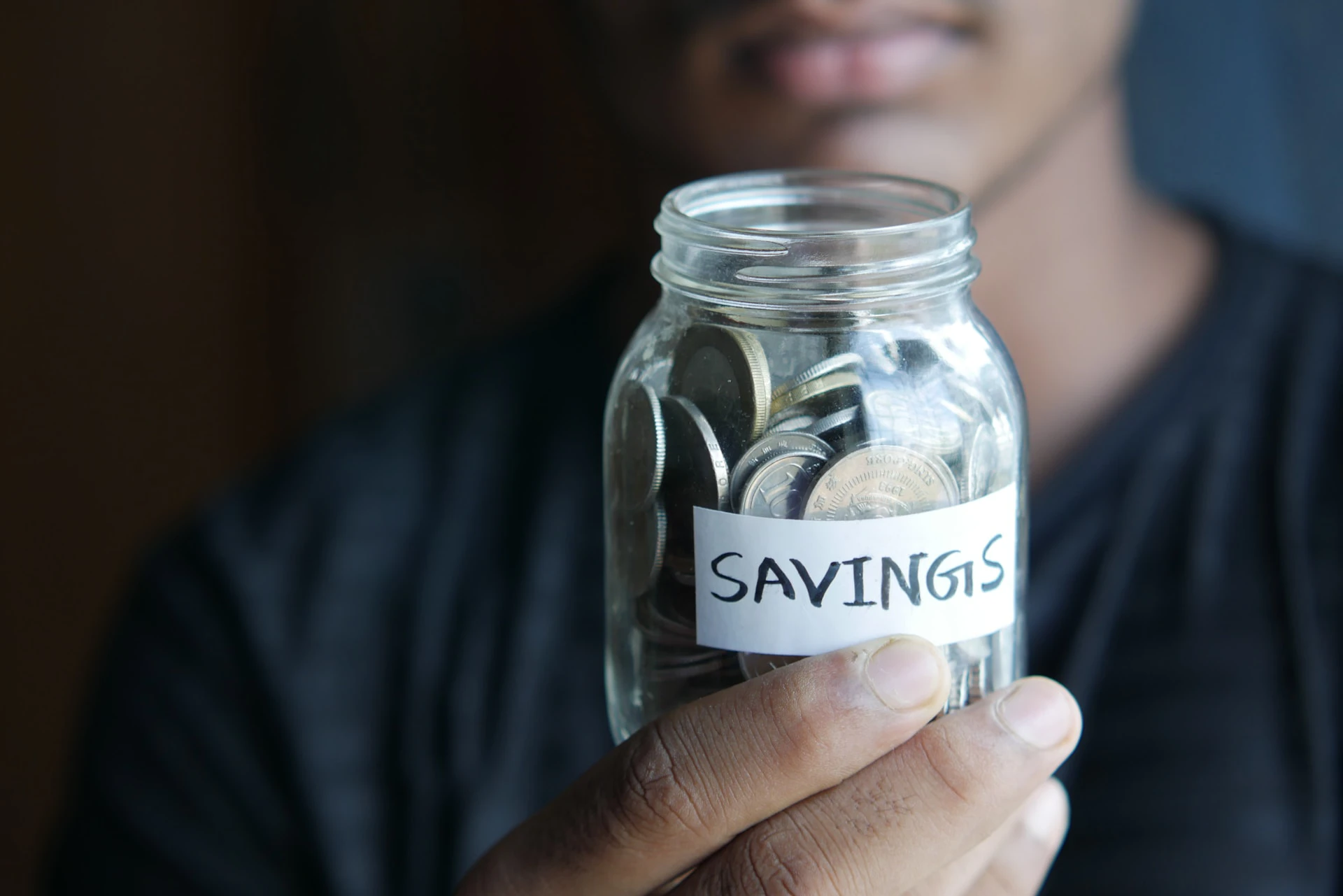 How we can help
Our mortgage advisers don't just find a mortgage for you. They can help you put together a budget before you've even started looking at houses, and guide you through the whole process. Don't let the size of the deposit put you off as there are always other options. 
Get in touch today for more information about buying your first home.
Important information
Your home may be repossessed if you do not keep up repayments on your mortgage.
There may be a fee for mortgage advice. The actual amount you pay will depend on your circumstances. The fee is up to 1% but a typical fee is 0.3% of the amount borrowed.