We've built these mortgage calculators to help you understand the options available to you. You can find out how much you could potentially borrow, what your Stamp Duty could be, or how much a monthly repayment might be.
After using a calculator, our expert advisors are only a click or a phone call away. They'll be able to help you understand exactly what you could borrow based on your circumstances. With over 2,000 advisors with access to over 12,000 mortgages, we're here to help find the right deal for you.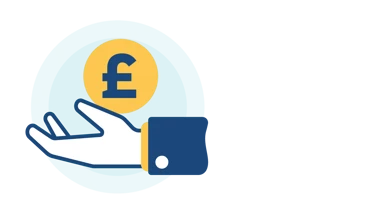 How much can I borrow?
Head to our borrowing calculator to find out how much you can borrow based on your income
Borrowing amount calculator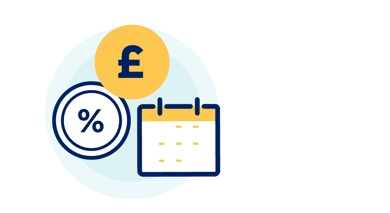 Mortgage Repayment Calculator
Find out how much your mortgage payments are likely to be based on interest rates and terms
Mortgage repayment calculator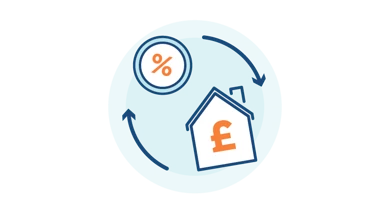 Mortgage Affordability
We'll search through a pool of over 50 lenders to find an estimate of your mortgage affordability. No credit checks required.
Mortgage Affordability Calculator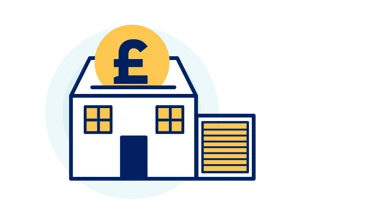 Looking to
remortgage?
Head to our calculator and enter a few details to compare remortgage deals currently on the market.
Remortgage calculator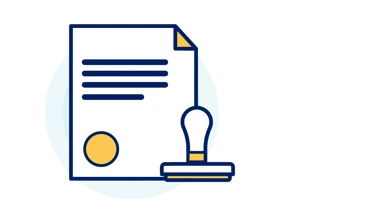 How much is
Stamp Duty

Before buying, it's important to calculate Stamp Duty fees in England, Scotland, or Wales. 
Stamp Duty calculator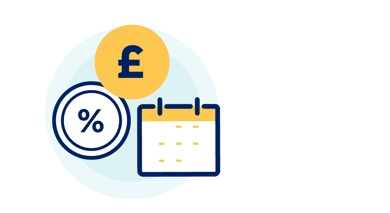 Mortgage rates
and repayment

Compare current mortgage deals and find out what your interest rate and monthly repayments could be.
Find a mortgage
Important
Your home may be repossessed if you do not keep up repayments on your mortgage.
There may be a fee for mortgage advice. The actual amount you pay will depend on your circumstances. The fee is up to 1% but a typical fee is 0.3% of the amount borrowed.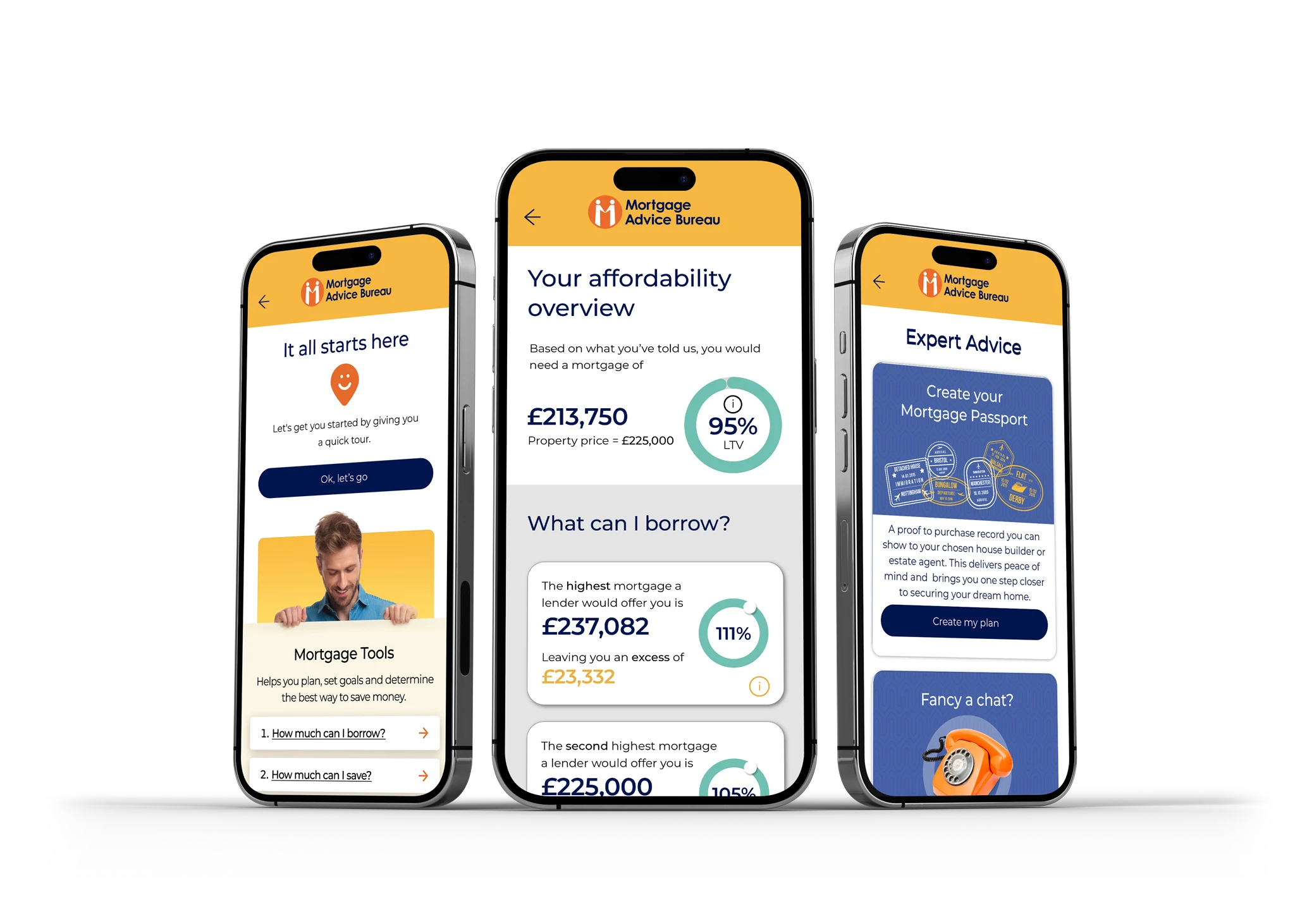 How to get mortgage ready?
Getting mortgage ready means making sure you're as prepared as you can be when the time comes to submit your paperwork. Here's what you need to know.
Buying a new home is an exciting process, even if you've never applied for a mortgage before. Working with an expert adviser can make it easier to get mortgage ready.
Whether you're buying your first home, considering a remortgage, or thinking of relocating, there are certain steps you can take to speed up the mortgage process. Getting yourself as mortgage ready as possible means you'll find yourself in a much stronger position when it comes time to apply for your mortgage.
Check out our My MAB app to help you save, plan and track every stage of your homebuying journey.
Keiron Simpson
Awesome as always , experience is key for mortgage advice and Rachel has expertise in abundance, along with being a fantastic person to deal with.
Posted 02 Dec 2023
Stephen Norman
Rachel and her team were fantastic. Friendly, professional, and helpful in every step of the process. Highly Recommended!
Posted 02 Dec 2023
Michael Raven
Really knowledgeable, helpful service.
Posted 02 Dec 2023
David O'Connell
Fantastic service and support
Posted 02 Dec 2023
A Valued Customer
The service was provided was perfect
Posted 01 Dec 2023
A Valued Customer
Great service. Very helpful and friendly in helping me as first time buyer. The process went smoothly and I would highly recommend.
Posted 01 Dec 2023
A Valued Customer
MAB have been fantastic from start to finish. My remortgage was relatively complex but Simon and the team handled it efficiently & professionally. Would recommend ten times over reaching out to Simon. A1 service from start to finish. Thank you.
Posted 01 Dec 2023
Stephen Evans
During the process my mortgage advisor Helen was fantastic throughout, her knowledge and experience was amazing. Nothing seemed too much for her and how she explained everything made it clear and simple. I received regular update throughout. Helen went above and beyond with the service and I would highly recommend her in the future. I have dealt with Helen previously during a remortgage and will endeavour to deal with her again. Very helpful, extremely professional and knowledgeable.
Posted 01 Dec 2023
Sarah Joyce - Hampshire
Steve and Ali have been amazing in keeping on top of all three mortgages. They also looked into us borrowing more to do some needed renovations. Steve and Ali always put us at ease and we never feel pressured into anything, which is greatly appreciated. When ever we have contact it is friendly but professional as well. So there is a good balance.
Posted 01 Dec 2023
Jade Rowe
The mortgage advice bureau have been fantastic in supporting me in obtaining my first mortgage. They have been consistent with keeping communication throughout the process. I would definitely recommend Jordan and her team.
Posted 01 Dec 2023
Questions about our mortgage calculators
What are mortgage calculators?
Is using our mortgage calculators right for you?
Our free digital tools are designed for anyone looking to purchase a home. This means if you're a first time buyer, someone looking to move home, or you're on the hunt for a remortgaging deal, our calculators are for you.
What information do I need to use a calculator and how does it work?
We have several handy calculators for borrowing, mortgage repayments, remortgaging, and Stamp Duty.
These all require two to three pieces of key information, which the calculators then use to provide you with an indication on what the potential costs could be.
Please remember that lenders also take a close look at other factors. These will include your credit score, financial history, and personal expenditures. All of this information will affect the actual calculation of your mortgage and monthly repayments.
Our mortgage calculators empower you to be as informed as possible when it comes to finding the right mortgage deal for you and your circumstances.
What are the next steps after using the calculators?
If you'd like to discuss moving forward with your homebuying journey, our expert advisers are here to help provide guidance and answer any questions you may have. You can also download the My MAB app, which allows you to save, plan, and track every stage of buying your new home and beyond.
Need more help?
Perhaps your needs are a little more complex? Our expert advisers will be happy to help you.