Buying a property is likely going to be one of the most significant financial decisions you'll make in your life, but it can be a daunting process. It's important to set realistic expectations for yourself, and our goal is to help you feel more confident and prepared as you step into the home buying world.
Buying a property 101 -


how does it work?
When buying a house, you need to consider your budget and must-haves. How much are you willing to spend? Are there non-negotiables, like a garden or driveway? When you have this nailed down, apply for a mortgage in principle to ensure affordability, then start looking for properties that fit your criteria.
Once you've found a home, you'll make an offer and enter a sales contract. If you're not a cash buyer, you'll need to secure financing with a mortgage. We have a few key insights on beating first time buyer anxiety as well if you're buying for the first time. 
Financial considerations
and stamp duty
It's also important to consider and potentially budget other associated costs, like stamp duty, legal/inspection fees, and moving expenses.
What you need to 
know about deposits
One of the most significant costs associated with buying a house is the deposit. This is the lump sum of money you'll pay towards the purchase price of your property and is typically a percentage of the overall cost. 
1.

What size deposit do you need?

The size of the deposit you need will depend on several factors, including the price of the property and the mortgage product you choose. Typically, lenders require a minimum deposit of 5-10%, but some may ask for a larger deposit.
2.

Saving for a deposit

Saving for a deposit can feel overwhelming, but with time and the right resources, it is achievable. It's important to create a budget, cut down on unnecessary expenses, and consider government backed schemes like the Lifetime ISA to help you reach your savings goal.
3.

Gifted deposits

A gifted deposit is when someone, usually a family member, gives you money to put towards your deposit. If you're using a gifted deposit, you'll need to provide evidence to your lender proving where the money came from and sign a declaration stating that it is not a loan.
Important information
Your home may be repossessed if you do not keep up repayments on your mortgage.
There may be a fee for mortgage advice. The actual amount you pay will depend on your circumstances. The fee is up to 1% but a typical fee is 0.3% of the amount borrowed.
Deciding where to live
Deciding where to live can be a very personal decision, and there are plenty of factors to consider. Some of the most common include affordability, education, and the kind of community you're looking for.
Should you consider a new build?
New builds come with warranties, modern amenities, and energy-efficient features, and are great for first time buyers. They're ideal as a 'blank canvas' home, but if you're looking for something with more character, it may not be the right fit for you.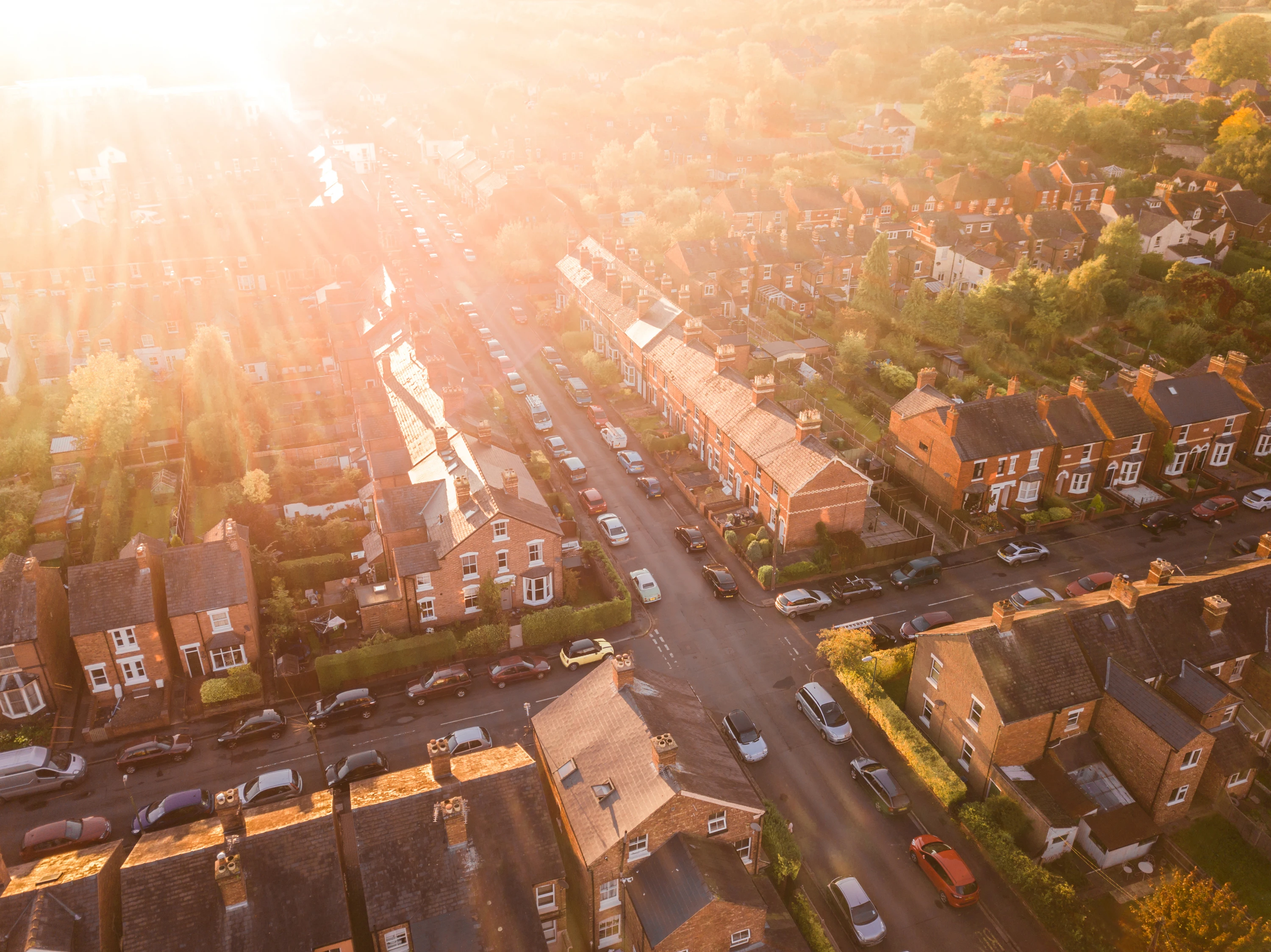 Understanding surveys
Surveys are essential in identifying potential issues or defects with a property that may not be immediately visible. We highly recommend getting one done to avoid costly surprises later. There are a few different survey options you can explore, each with their own benefits.
You may even be able to negotiate the house price after a survey if issues arise.
Buying a house on your own
As a single person, perhaps following a divorce or separation, you'll need to carefully consider your financial situation and make sure you can afford the costs of buying a property on your own.
You may want to seek advice from a mortgage adviser to help you find the right mortgage deal for your circumstances. There are some additional considerations you need to make if you want to stay in your home and have someone move out.
Paying for your mortgage 
Paying for a mortgage involves making regular payments to your lender, including both the principal amount and interest. Depending on the mortgage you go for, this could change regularly or remain fixed.
Your total will depend on your mortgage term, interest rate, and loan size. Paying off your mortgage early could help you save money in the long term, but it's important to weigh the pros and cons.
What happens if you're a cash buyer?
Buying a house in cash means that you have the full amount available to pay for the property upfront without needing to take out a mortgage. While you won't need to go through the process of getting a mortgage, it's still important to do your due diligence and involve a qualified property lawyer in the process.
Remortgaging to buy
Remortgaging to buy another property involves borrowing against the equity in your current home to purchase a new property without having to sell. It's essential that you can afford the monthly repayments on both mortgages, as you'll be taking on additional debt. Seek guidance from a mortgage adviser to ensure that remortgaging is the right option for you and your specific financial situation.
Calculators
Whether you're looking to find out how much you can borrow, what your monthly mortgage repayments could look like, or even how much Stamp Duty you might have to pay, our calculators have everything you need.
Borrowing Calculator
To buy a property worth
£0
Please note this is only an estimate and can vary depending on the lender and your personal circumstances. To get a more accurate quote, we recommend speaking to one of our advisers who will be more than happy to help you.