At the moment with rising mortgage rates it may not seem like the right time to buy, but house prices are also decreasing. This can make it difficult to know whether now is a good time to move or stay put. However, at the end of the day if you know what type of market you're buying or selling in, you can prepare for prices going up or down in the future. 
This is especially true if you're buying and selling at the same time, as property prices are relative. If property prices are falling, you may not get as much as you'd hoped for your own property, but you could secure a new home for less. The opposite is also true, as a rising market means you're likely paying more for your new home, but selling your existing property for more, which boosts your equity. 
That being said, it's important to factor in interest rates and a moving mortgage market, which should inform your decision to buy or sell.
Buying and selling in a slow moving and falling market
This can be a tricky market to work in and whether it is easier to buy or sell typically depends on the type of property you have, as well as the location.
If you have a desirable home that rarely comes onto the market, keen buyers are unlikely to be deterred by a poor market. But if your home is on a busy road, or subject to flooding or subsidence, quieter markets could mean it takes months or even over a year to sell.
In this kind of market, people tend to try to negotiate the best deal they can – but, if you are trading up, this can actually work in your favour.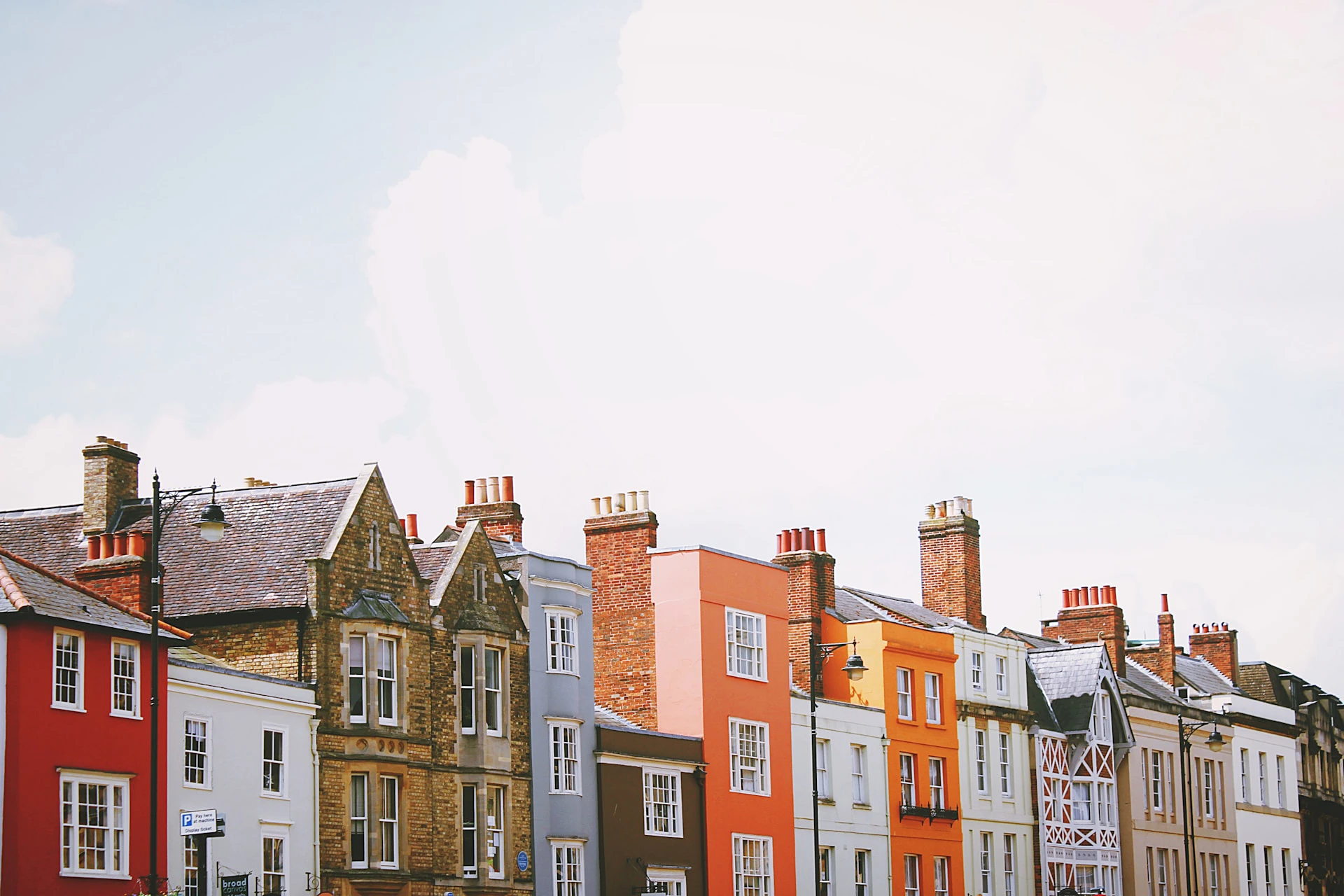 Buying and selling in a fast moving and rising market
Most people think this is the best market to sell in but when you have to buy another property, it can actually be one of the hardest.
In a rising market, your property can be sold within days following lots of viewings. You may get multiple offers and have to choose who gets your home. Do you sell to the highest bidder or a buyer who is ready to start the purchasing process?
Once you have secured an offer you are then under pressure to buy for the deal to go through. But now you are the one competing for a property and could find yourself struggling because others keep offering more.
However, at least you can sell your home - which means you can move forward and will eventually find a property you can secure.
Can you afford to buy and sell now?
The real question is whether now is the right to time to buy and sell for you and your financial circumstances.
First, check out how much you could afford to borrow by trying out our borrowing power calculator!
Next, find out how much equity you have in your home. If you have plenty of equity to put towards your next property, or can even buy outright, then it matters less what's happening in the market. With that in mind, you could still be subject to high interest rates, which we are currently experiencing. It ultimately all depends on your personal circumstances. If you can afford the monthly repayments, then now could be a good time to get on the property ladder.
However, if your property hasn't risen much in value or is worth less than you paid for it, that will make it challenging to sell in a falling market. It may be better here to stick it out and wait a while longer.
How much can I borrow?
To buy a property worth
£0
Now that you know how much money you could borrow, you'll probably want to know how much this will cost you each month?
Start your mortgage search today and find out what your monthly repayments could be. 
How interest rates impact you
We have a series of articles that talk specifically about mortgage interest rates and how they impact your monthly repayments, as well as why they change. Check them out here: 
It's always important to consider how much you can afford to spend each month on your mortgage, and while your lender will conduct an affordability assessment, the last year or so has proven that things can change quickly. Consider whether a fixed interest rate will serve you best right now, or if it suits you to make repayments based on what the Bank of England are dictating. This is something you can discuss with your mortgage adviser!
Speak to your adviser
As much as we worry about prices rising or falling, what is often more important is the affordability of a mortgage now and in the future, whether you can cover the costs (agent fees, legals and stamp duty) and if there are buyers for your home and properties available for you to purchase at a price you can afford.

To find out more from your local mortgage adviser, please get in touch with us today.
Important information
Your home may be repossessed if you do not keep up repayments on your mortgage.
There may be a fee for mortgage advice. The actual amount you pay will depend on your circumstances. The fee is up to 1% but a typical fee is 0.3% of the amount borrowed.