Let's explore the importance of retrofitting, the benefits of investing in environmentally sustainable improvements, and how to finance such a project.
What is retrofitting?
Retrofitting, put simply, is the process of making substantial changes to an existing building. In the context of sustainability, the goal is often to reduce energy consumption and emissions.
Why retrofitting your home is important
Under the current climate agreement, which is bound in law, the UK needs to reach a goal of 80% in greenhouse gas emissions by 20501. That's a lofty goal to reach, but it's not unachievable. That being said, there is a lot of work to be done. 
To meet the government's targets, all UK homes must be retrofitted to meet an EPC standard of C by 20352, with various legislations coming into play to help enforce this. But why is there such a focus on making homes more energy efficient?
It's simple. Of all the contributors to carbon emissions, households are easily the biggest culprit, accounting for around 26% of total emissions3. There has been a surge in awareness about the need for sustainability and greener homes in recent years and many are on board to make the necessary changes. 
It can be an expensive endeavour, to be fair, and we'll touch on what costs you can expect when you aim to retrofit your home, but for now let's look at  some of the benefits.
What are the benefits of retrofitting your home?
Retrofitting can not only help you improve the energy efficiency of your home, it can help create a more comfortable, even temperature year round and help eliminate draughts. 
A retrofitted home will inherently come with monthly energy saving costs. For an in depth look at how much it could cost as well as how much you could potentially save, check out our other article on the costs of retrofitting your home.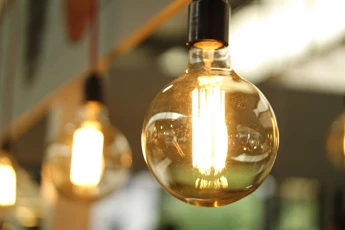 How to retrofit your home
One of the major things you should consider is how you're going to retrofit your home, and whether you're going to do it in one go or in a few stages. While it's most beneficial to retrofit your home in one fell swoop, this obviously has cost implications.  
If you can't manage a full home retrofit in one go, make sure you still plan each stage with the whole house in mind. This is simply because taking the steps to retrofit one part of your home may lead to issues in another. For example, improving the glazing and draught proofing in one room could lead to damp problems in another if you don't have suitable ventilation.
As a start, consider your insulation, which many refer to as the 'building fabric.' This will mean insulating your cavity walls and loft, or improving the insulation already there. From there you can look at airtightness and ventilation. After this stage you should look into improving the following areas for a true, full-scale retrofit:
Heating and cooling systems

Water heating systems

Efficient lighting options

Energy monitoring systems
Financing a retrofit
Financing a retrofit
At the moment the cost of a retrofit, full house or not, can look overwhelming. While there aren't currently any nationwide schemes to make financing a retrofit easier, there are some roads you could investigate. 
Green Loans
Some banks, like Natwest and Barclays, offer green loans for businesses4, which aims to support their sustainable upgrades, from solar panels to heat pumps. They're loans that are specifically geared to fund projects that will have a positive impact on the environment.
Remortgaging
It is possible to remortgage your home in order to fund a retrofit and this is often referred to as a green mortgage. A green mortgage is a type of loan that provides funds specifically for energy-efficient upgrades and can include anything from insulation to new heating or cooling systems. 
Investing in energy-efficient upgrades can increase the value of your home over time and you could even save money on your monthly energy bills, all while reducing your carbon footprint. 
It is important to note that not all lenders offer green mortgages, so you need to consider this when you're considering a remortgage. You should also consider the costs and benefits of remortgaging, as well as the potential impact on your credit score and monthly mortgage payments.
Talk to a professional
Retrofitting your home is an important step towards a sustainable future, as it not only reduces your carbon footprint, but also offers several health and financial benefits. While the costs may seem initially daunting, there are financing options available that you could take advantage of. 
If you're considering a retrofit and are aiming to remortgage to do so, get in touch with us today to arrange a no obligation call and discuss how we can help you find a deal that works for your circumstances.
Sources:
3Office for National Statistics, 2022
Important information
Your home may be repossessed if you do not keep up repayments on your mortgage.
There may be a fee for mortgage advice. The actual amount you pay will depend on your circumstances. The fee is up to 1% but a typical fee is 0.3% of the amount borrowed.