What's a mortgage deposit and why do I need it?
A mortgage deposit is a chunk of money paid upfront towards the property, with the mortgage taken out to cover the remainder. Given that buying a house involves a significant amount of money, lenders require a deposit to insure that you can cover the cost of the loan.
How much deposit do I need?
How much deposit you'll need largely depends on the value of the home you want to buy. The more money you save, the less you will need to pay towards your monthly repayments and any interest. On average, you'll need at least 5% of the total value of the property as a deposit. So, for a house worth £300,000, you would need a deposit worth £15,000.
How much can I borrow?
You'll be able to work out how much you can borrow based on the size of your deposit. It'll also depend on factors such as your current income, personal expenses and credit score and whether you're applying as a single or joint applicant. All of this will provide the lender with an idea of what you can realistically afford in order to repay the loan.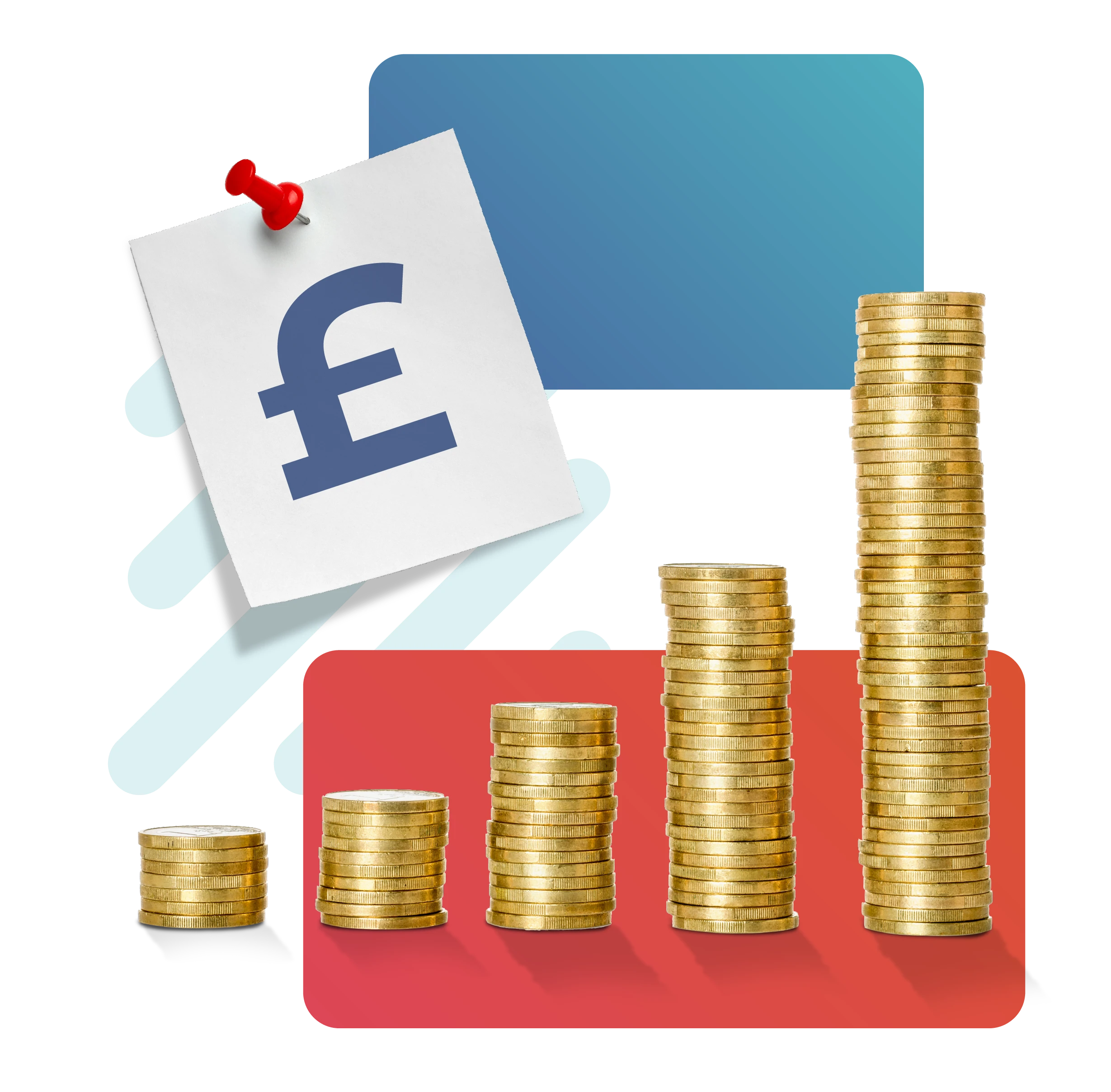 What options are available if I have a small deposit?
A lifetime ISA allows you to pay up to £4,000 a year into an ISA account and receive a 25% bonus (up to £1,000) from the government. You can apply for a lifetime ISA, as long as you are between 18 and under 40 years old. Bear in mind that you need to have the account open for a minimum of 12 months, so this option may not be suitable if you're in a hurry to buy your home.* 
With this in mind, while it cannot help you physically save for a deposit, the Mortgage Guarantee Scheme is an effective means of getting on the property ladder sooner. The scheme has been extended until December 2023, and supports those with a 5% deposit to get on the property ladder. Under this scheme, the government offers your lender a financial guarantee. This means they can offer you a 95% mortgage on a house worth up to £600,000 (subject to the typical affordability checks).
Finally, you may have the option of a gifted deposit from a family member. This would need to be declared as a gift, rather than a loan, with no expectation of repayment. It's also worth noting that your family would have no stake in the property once the sale has completed. 
*If you're interested in a lifetime ISA, you will need to speak to a local lender or an independent financial adviser. Mortgage Advice Bureau cannot offer advice or recommendations on the Lifetime ISA account. For more information, get in touch with your preferred lender.
Can you get a mortgage without a deposit?
There are options available if you're thinking of applying for a mortgage without a deposit. For example, a guarantor mortgage allows a family member or friend to secure the mortgage for you, whether via equity through their existing property or in their savings. 
Government incentives (such as the Right to Buy scheme) are also an option if you're wanting to buy your home without a deposit. However, for this particular scheme, you must be a tenant of a council or housing association owned property and meet set criteria in order to be eligible. Different rules also apply if you live in Wales, Scotland or Northern Ireland.
Do I need a deposit if I'm applying for a shared ownership or a buy-to-let mortgage?
The short answer is yes to both. If you're applying for a shared ownership mortgage, the deposit you'll need will depend on the percentage of the property you own. As this is anywhere between 25-75%, the amount of deposit you'll need could be smaller. Buy-to-let mortgages usually require a higher deposit (usually 25% of the property's value), so you'll need to make sure this is something you can set aside and afford.
Start a conversation
If you have any questions about what your deposit means in terms of your eligibility to apply for a mortgage, have a chat with one of our advisers. They'll be able to assess your affordability based on your financial circumstances, helping you to find the right option for your needs.
Borrowing Calculator
Our borrowing calculator is designed to help you work out how much you borrow, which gets you one step closer to owning your own home.  
Simply enter a few key details to get an estimate of how much you could borrow.
Please note this is only an estimate and can vary depending on the lender and your personal circumstances. 
To get a more accurate quote, we recommend you speak to one of our advisers. They can help you make an informed decision that is right for you.
How much can I borrow?
To buy a property worth
£0
Now that you know how much money you could borrow, you'll probably want to know how much this will cost you each month?
Start your mortgage search today and find out what your monthly repayments could be. 
Important information
Your home may be repossessed if you do not keep up repayments on your mortgage.
There may be a fee for mortgage advice. The actual amount you pay will depend on your circumstances. The fee is up to 1% but a typical fee is 0.3% of the amount borrowed.