Factors like age, lifestyle, and your financial situation will all determine the kind of insurance you need, but how do you know what to choose if you want to keep you and your family protected?
It's important to protect yourself, your family, and your home from any possible worst-case scenario. In line with this, your protection needs are likely to change throughout your life. Perhaps you're moving jobs, buying a new home, starting a family, or even downsizing. With all this in mind, it's important to consider what type of protection you may need and review this on a regular basis, taking into consideration any changes in your circumstances, be it family, employment, or financial circumstances.
A particularly good time to assess your requirements is when you're reviewing your mortgage needs. But what is protection exactly, and what does it cover? 
Income protection
At the moment only around 15% of working adults in the UK have a personal income protection insurance plan1. While a further 12% have a plan through their employer. From this same study, conducted by LV= in 2022, 60% of employees would feel more financially resilient if they had a plan in place. 
And it's no wonder when you consider what income protection can help you with.
Income protection is designed to support you financially if you can't work due to illness or injury. It will replace part of your income and will typically continue to pay out until you can work again. The payments will be regular, tax-free instalments.
Long-term cover will typically pay out up to your defined retirement age, which is usually 65. Your circumstances will determine which will suit you best and what will give you the time you need to get back on your feet and return to work. 
It's important to note that most income protection packages won't cover you in the event of redundancy, as you need to still be employed, but booked off by a GP. You may need a separate policy called redundancy insurance to cover this.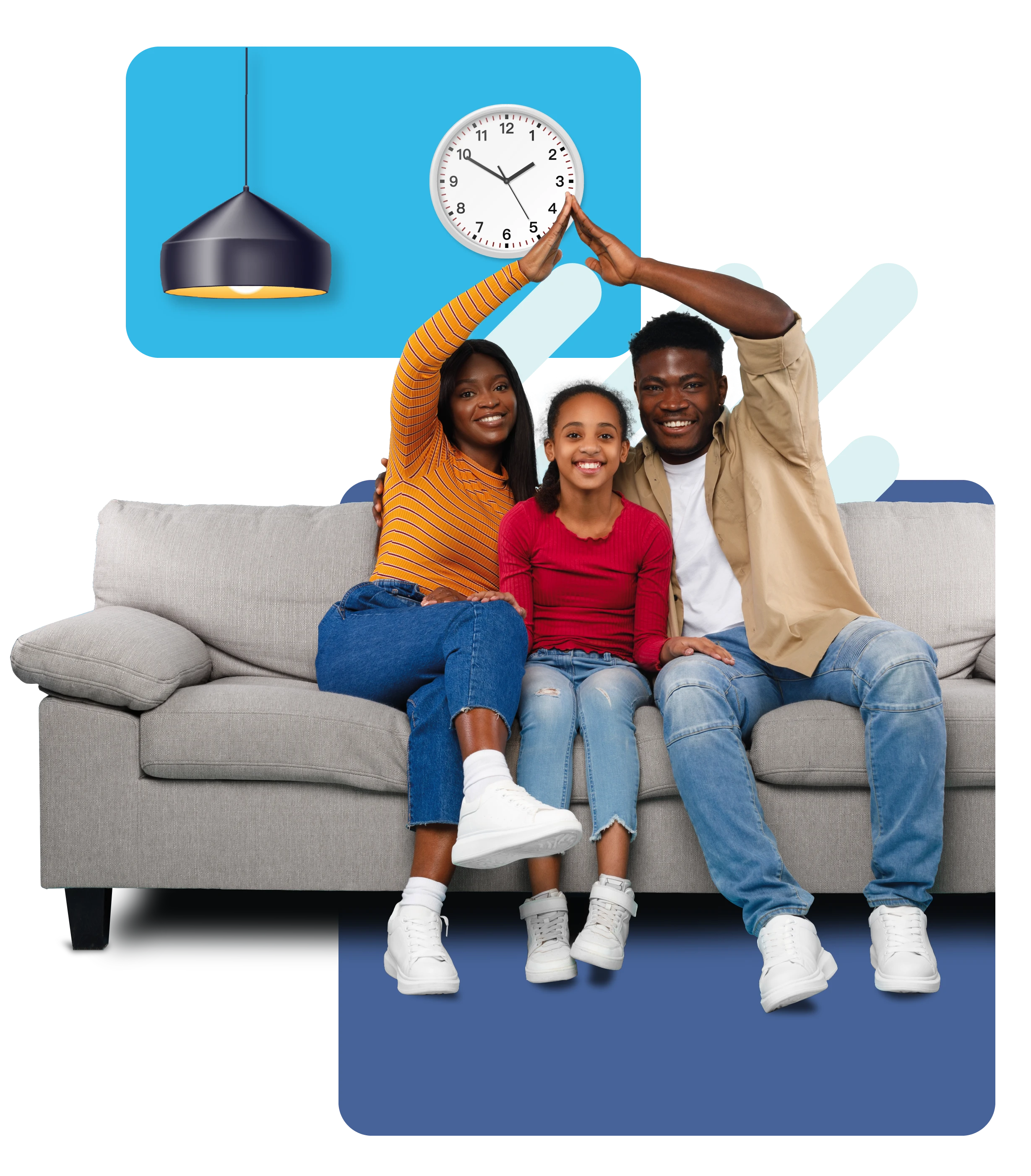 Life insurance
Did you know that only 35% of people in the UK have life insurance, despite six out of ten households saying it would benefit them?2
It's a surprising statistic when you consider how important life insurance is and it encapsulates what protection is, at its core. Life insurance gives you the comfort of knowing that your loved ones will be provided for in the event of your death. 
You can link a life insurance plan to a mortgage, which then pays out a lump sum. Your family could use this lump sum to pay off the mortgage, alleviating any financial pressure or stress. You can also organise life insurance to pay out regular payments upon your death, but the amount of money depends on the level of cover you have. 
You get to decide how it's paid and whether it's meant to cover specific payments, be it rent or mortgage, or if you'd like to have a lump sum left as inheritance for your family.
Critical illness cover
Critical illness cover is designed to support you and your loved ones should the worst happen and you find yourself unable to work because you've been diagnosed with a specific condition. 
Critical illness insurance doesn't typically pay out if you pass away, which is why it's important to have both critical illness and life insurance, though many insurers will offer both types of cover at once. While life insurance is designed to help your family maintain their lifestyle after your death, critical illness cover is designed to help you take time off work to recover, or even to help finance expensive medical treatments. 
Once any money has been paid out to you, the policy will come to an end. 
Mortgage payment protection
Mortgage payments are typically going to be one of your biggest financial commitments, so it's important to consider how you can protect them. This is also often referred to as accident, sickness, and unemployment cover, or ASU. This policy will often pay out for a maximum of two years, providing you with peace of mind that your payments will be covered in the event of redundancy or illness. 
With 37.5% of owner-occupants in the UK living with a mortgage3, it makes sense to want to protect yourself if you can't make your payments.
Mortgage payment protection plans pay out monthly and you can choose how much you want it to provide each month, but providers typically set upper limits for these payments.  Unlike critical illness cover, mortgage payment protection only pays out for your mortgage. 
Buildings and contents insurance
Home insurance is a general term used to describe two very different types of insurance. Buildings insurance covers the building, any permanent fixtures, and fittings, such as kitchens and bathrooms. Contents insurance covers things you keep inside your home, like furniture, electronics, personal belongings, and some types of flooring, including carpets. It's imperative that you have buildings and contents insurance both during the mortgage application process and beyond. Should something happen to your home or its contents, you want to make sure you're covered.
Mover protection
If you are buying or selling a property and for a reason that is no fault of your own, you cannot continue with the transition, then mover protection may be able to help you recoup any lost moving costs. It could also help you continue with the sale of your property or help you proceed with the purchase of an alternative.
There can be a wide array of unexpected circumstances that mean you can no longer move forward with a house purchase, and movers protection can help ensure that this does not leave you financially vulnerable.
Are you fully protected?
Protection and insurance are acutely personal subjects and your individual circumstances will dictate which policies will best suit your needs. You may not want, or need, all of the above but those who have benefited from claims will be glad for the protection they had in place. 
Get in touch and let us help you choose the right protection plans for you and your family. 
Your home may be repossessed if you do not keep up repayments on your mortgage.
There may be a fee for mortgage advice. The actual amount you pay will depend upon your circumstances. The fee is up to 1% but a typical fee is 0.3% of the amount borrowed.
Important information
For insurance business we offer products from a choice of insurers.