When it comes to buying a property, you have two options. You can either take out a mortgage, which is where you'll pay a deposit and the bank lends you the rest of the money, or you can buy the property outright with cash, removing the need for a loan.
Can you buy a house with cash?
You can absolutely buy a house with cash, providing you have the funds upfront. However, as with anything, it comes with its own advantages and disadvantages. Let's run through the pros and cons of buying a house with cash to see whether it's a suitable option for you.
What are the benefits of buying a house with cash?
More reliable buyer
Buying a house with cash can place you in a much stronger negotiating position when making an offer. Sellers often prefer cash buyers because they offer a guaranteed and quicker sale. This may enable you to negotiate a lower purchase price, or other favourable terms.
If you already have the money to buy the house upfront, it means there's less room for delays and issues. For instance, you won't have to pass any affordability checks from the lender, you won't be caught up in a chain, nor will you have to wait for valuations to be carried out or funds to be released. All of these things make you a more attractive buyer.
Less stressful
As there is less room for things to go wrong, the sale is pretty much guaranteed to go ahead, the only factor being the seller potentially changing their mind. If you're the seller, this means you don't have to worry about things such as your buyer getting their mortgage approved.
Quicker process
The major advantage of buying a house with cash is that you don't need to rely on the mortgage application process. This means that the homebuying experience is likely to be more efficient and less complicated. For one, there's no need for a lender's appraisal or the involvement of a bank, meaning you don't have to wait to go through affordability checks, or for your offer to be approved by a lender.
Cutting out this part of the process means that a cash buyer should be ready to move more quickly. The only thing you'll have to wait for is the legal checks and any surveys, should you decide to have one.
More security
As you're paying for the house outright, you don't have to worry about being able to afford your monthly mortgage repayments. Even if the worst were to happen and you became unemployed, you'd be able to rest assured knowing that you still have a roof over your head. You will still need to pay utility costs and things like council tax, but your monthly outgoings will be significantly lower.
No interest
With any mortgage, the lender will charge you interest on the amount of money you're borrowing. However, if you're buying a house with cash, the fact you won't have a mortgage means you won't have to pay any interest at all. You won't have to pay any other charges either, such as early repayment charges (ERC).
Potential cost savings
Another benefit of buying a house in cash is the potential cost savings you could make. By purchasing a house with cash, you can avoid paying interest on a mortgage, which could save you thousands in the long term. It also means you won't have to worry about monthly mortgage payments, providing you with a greater sense of financial security and freedom.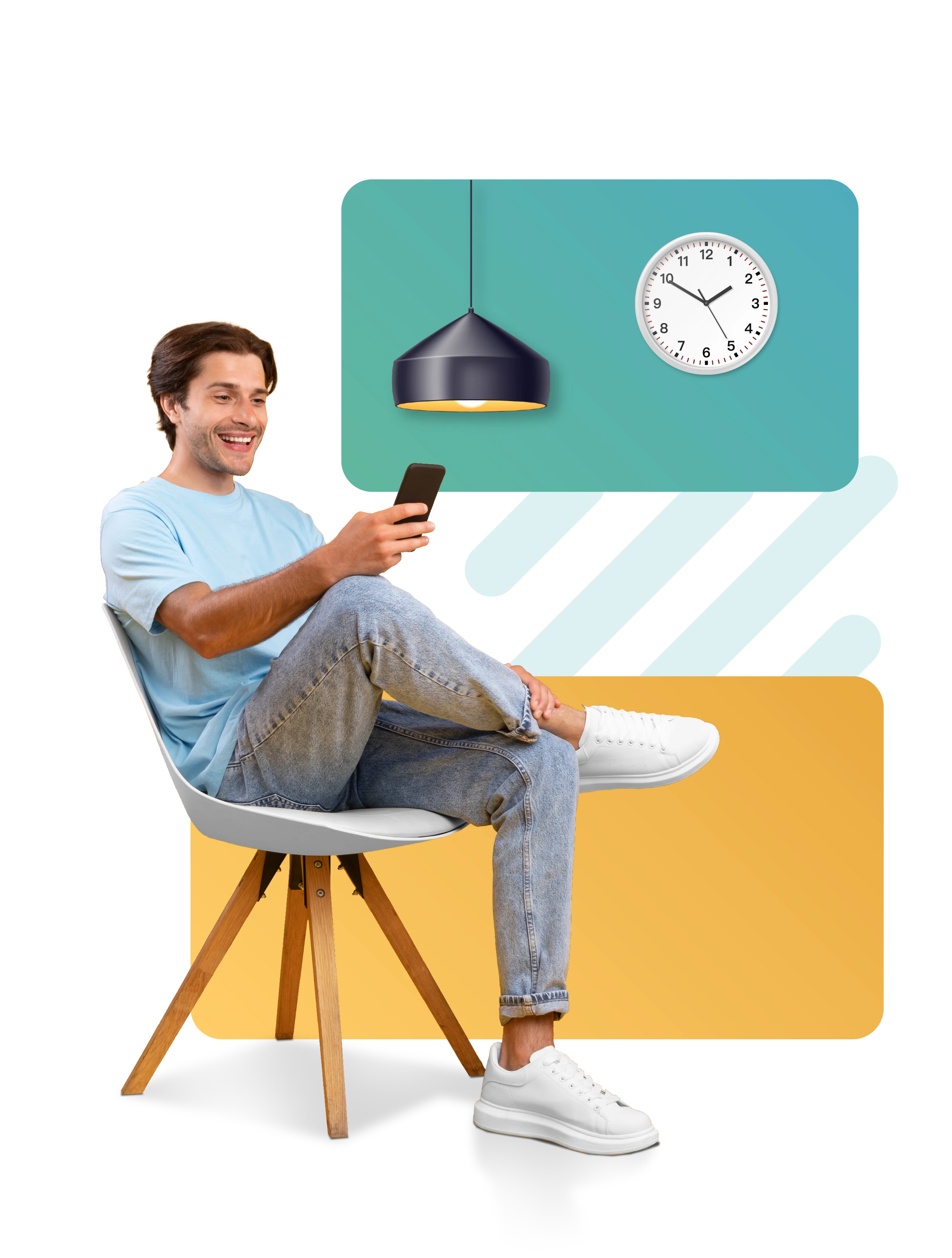 What are the disadvantages of buying a house with cash?
While there are plenty of positives when it comes to buying a house outright with cash, there are also a few negatives that you'll also need to consider if it's something you've been thinking about.
Tying up your assets
Buying a house with cash ties up a significant portion of your liquid assets, potentially limiting your ability to jump on other investment opportunities. That being said, you won't be making monthly mortgage payments, so you might find that this suits your financial circumstances better.

Overstretching yourself 
Even though you won't have to worry about monthly mortgage repayments, you need to ask yourself if you'd still be able to afford the running costs of the house if you were unable to work due to illness, or got made redundant. If you're unsure, then it's worth getting in touch with an adviser to discuss what protection policies are available, such as buildings and contents or income protection.
Faults with the house 
Sometimes properties are listed asking for 'cash buyers only'. This can raise a few eyebrows, as it could indicate that there's something wrong with the property that would make it difficult to get a mortgage. For instance, there could be structural issues, such as subsidence or fire damage. That's why as a buyer, it's important to pay for a house survey, so that any issues will be brought to your attention.
Get expert advice
Ultimately, the decision to buy a house with cash depends on your personal financial situation, goals, and priorities. It's crucial to weigh the pros and cons carefully before making such a substantial investment.
For more information on moving house or getting on the property ladder, please feel free to get in touch with our team of advisers. They'll be happy to talk you through the options available to you, whether you're buying a house with cash or getting a mortgage.
Important information
Your home may be repossessed if you do not keep up repayments on your mortgage.
There may be a fee for mortgage advice. The actual amount you pay will depend on your circumstances. The fee is up to 1% but a typical fee is 0.3% of the amount borrowed.